Update 7/25/19: Our son is 1.5 years old and still thriving! Everyone comments on how intelligent he is! We know the truth, it's good nutrition! Grateful I didn't have to resort to giving him anything with "corn syrup solids" in it.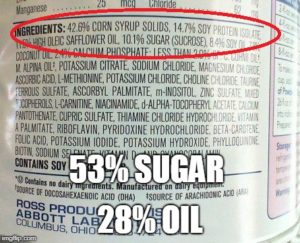 Homemade baby formula. It's the next best thing to breastmilk and here's why:
Have you ever had a McDonalds meal that was better than a home cooked meal? 
Same with formula.
Imagine this: Anyone
…